What to expect on the day of the procedure?
At Jolimont Endoscopy our professional and caring staff will ensure your time with us is as comfortable as possible. The information below is a guide to what will happen on the day of your procedure.
Welcome and admission: 
On arrival you will be greeted at reception by one of our friendly administration staff.  Here the admission process will commence.
You may be asked some further questions about your health.
Once your details have been verified, a unique patient number will be generated by our staff for you. This number becomes an additional method of identification for any document related to your hospital admission.
If you require a medical or carers certificate, please ask the reception staff on admission.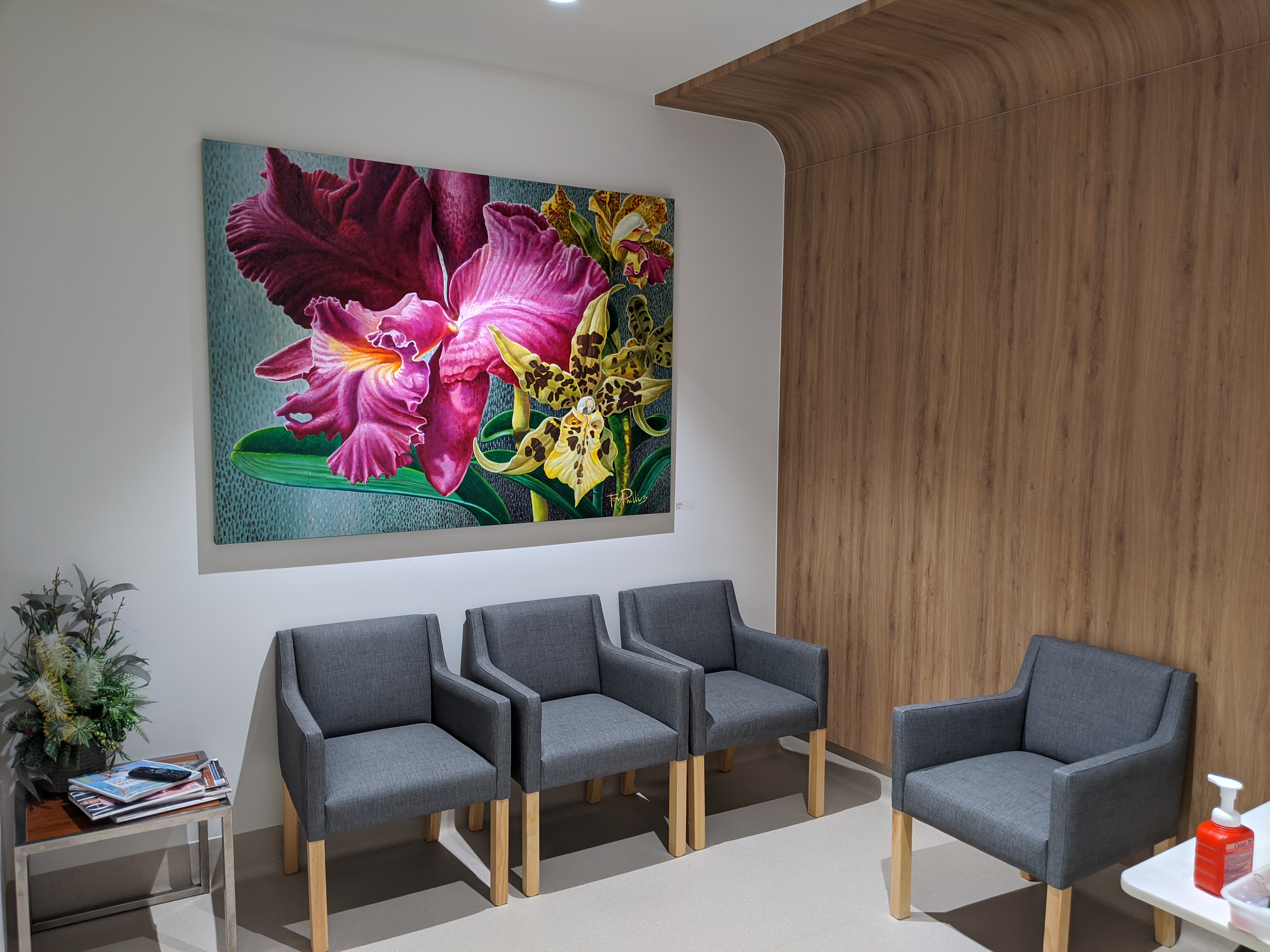 Admitting nurse:
The admitting nurse will greet you, and escort you through to the interview room.
Patients having a colonoscopy will then be taken to a change room and provided with a secure locker to store your belongings.
Once settled in the interview room, the nursing admission takes place.
The nurse will verify your details and the procedure you are having.
The nurse may also ask you some questions related to the reason for your admission, as well as questions to establish whether all fasting and pre-procedure preparation has taken place as required.
An identification band and an allergy band (if you have any) will be attached to your wrist.
The nurse will clarify your method of transport home and the contact details of the responsible adult who is collecting you.
At this time, the nurse will explain the procedure, and the recovery period and also answer any questions that you may have.
The nurse will then take set of basic observations including your pulse, blood pressure and blood sugar level (for diabetic patients only).
Anaesthetist:
The anaesthetist will meet with you in the interview room prior to your procedure.  During this time, the anaesthetist will review your paperwork, discuss your medical and your anaesthetic history, and clarify your current medications and any allergies. Endoscopic sedation will be explained in detail, and they will answer any questions that you may have.
Endoscopist:
The endoscopist will also meet and consult with you in the interview room prior to your procedure. The length of this consultation may depend on whether you have already seen the endoscopist prior to your admission.
They will ask you about your current and past medical problems and review your medication list. It is important that blood-thinning medications such as aspirin, Plavix, Pradaxa and warfarin are discussed at this time (if applicable).
During this consultation the endoscopist will provide a detailed explanation of the procedure, including the risks and benefits, and address any questions you may have.
Formal procedural consent will be completed and you will be readied for the next stage.
Consent/request for procedure
Informed consent is an important aspect of all medical procedures. The doctor performing your procedure is responsible for ensuring you are adequately informed about how it is completed, the risks and benefits and any alternatives that may be reasonable to consider. You will have the opportunity to discuss any questions you may have with the doctor prior to your procedure.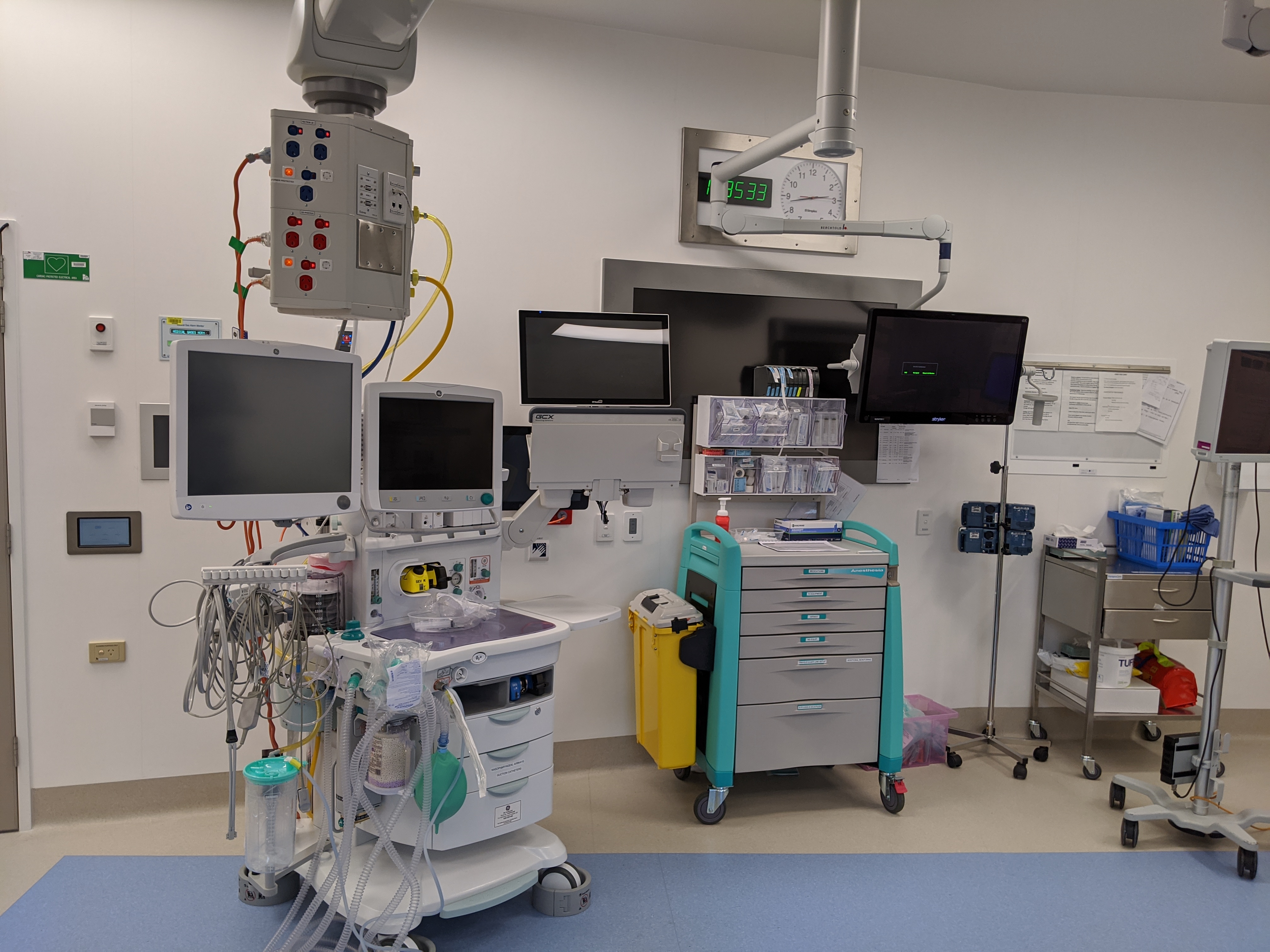 The procedure:
You will then be escorted to the procedure room by the nurse, and will be asked to position yourself comfortably on your left side on the patient trolley.
Whilst on the trolley, the nurse will attach some monitoring devices to you, including a blood pressure cuff and a pulse and oxygen saturation probe, which sits on your finger.
Supplemental oxygen will also be given to you through an oxygen mask or nasal prongs.
The anaesthetist will then insert an intravenous cannula (needle) into one of your veins, through which the sedative anaesthetic is given to make you feel sleepy and to take away any discomfort.
These drugs are short acting medicines, and you will be carefully monitored during this time in order to keep you comfortable, and top-up sedation is generally given.
Whilst most patients do not recall anything at all about the procedure it is important to understand that endoscopic sedation is different to a general anaesthetic, and occasionally some recall is possible.
If you are having a gastroscopy, some anaesthetists also give you a local anaesthetic spray into the back of the mouth.
Once you are asleep, the procedure then commences.
Recovery:
Following the completion of your procedure, the nurse and the anaesthetist will monitor you in recovery until you are ready to be discharge.
You will also be offered a drink and a light snack.
Once you are tolerating fluids the intravenous canula can be removed.
Before being discharged you shall be reviewed by the doctor, who will discuss the findings of your procedure with you and give you instructions about the required follow up.
You will receive a copy of your procedure report.
Verbal and written discharge instructions will also be given to you before leaving the recovery area.
You will then be directed back to the change room where you change out of the hospital gown and back into your own clothes.
Once you have satisfied certain criteria, you will then be discharged into the care of your relative/friend who has come to escort you home.