Patient admission form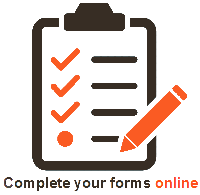 Please click on the above to fill out hospital admission forms online through the Epworth Freemasons, who we are in partnership with. You can fill this out on your computer or device and submit online.
Alternately, you can download a copy here to print out and submit a hard copy to:
Jolimont Endoscopy
C/O Epworth Freemasons
Clinical Preadmissions
166 Clarendon St
 EAST MELBOURNE VIC 3002
Or save a copy, and email the completed forms to efbookings@epworth.org.au
Please contact our rooms if you require a hard copy to be mailed. Please ensure you complete all sections before submitting them.