Directors
 Dr Greg Taggart
MBBS, FRACP


Dr Greg Taggart graduated from Melbourne University in 1971. He trained in internal medicine and gastroenterology at the Royal Melbourne Hospital and Prince Henry's Hospital in Melbourne. In 1977 – 1979 was a Research Fellow at Yale University in New Haven and between 1979 and 1981 was a Research Fellow at the Royal Free Hospital in London. He has been a Consultant Gastroenterologist at the Royal Melbourne Hospital since 1981. He is involved in undergraduate and post-graduate training of medical students and graduates and currently practices as a General Gastroenterologist.

---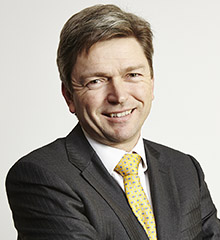 A/PROF Gregor Brown
MBBS, PhD, FRACP
Gregor Brown is a physician gastroenterologist who combines public practice as Head of Endoscopy at The Alfred Hospital with a private Gastroenterology practice in inner Melbourne. He trained at RMH before completing a PhD in Adelaide and an Endoscopy Fellowship at St Marks Hospital, London. His main interest is luminal gastroenterology and endoscopy including therapeutic gastroscopy/colonoscopy, capsule endoscopy and balloon enteroscopy. He is heavily involved in training and research, particularly of colonoscopy and advanced polypectomy techniques, as well as coeliac disease, bowel preparation, IBD and functional gut disorders.
---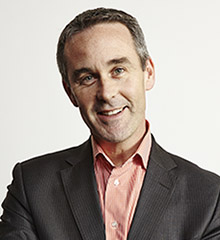 Dr Steven Brown
MBBS, PhD, FRACP
Steven Brown is a Physician Gastroenterologist at St Vincent's Hospital, Melbourne. He completed his specialist training at Box Hill and The Canberra Hospitals, before undertaking a PhD at the University of Melbourne examining a novel mouse model of colitis with a focus on the role of T-cells in Inflammatory Bowel Disease (IBD). After his PhD, Steven travelled to New York and worked at the Mount Sinai Hospital in 2004/2005, as the Present-Levinson Clinical IBD Fellow and the de Rothschild Research Fellow. He returned to Melbourne to take up a position at St Vincent's, where he now works within the IBD Unit and is Director of IBD Clinical Trials. He also works in private practice, with a special focus on younger patients with IBD, but also covers all aspects of luminal Gastroenterology, including diagnostic and therapeutic endoscopic procedures.
---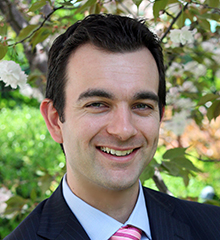 Dr Anthony Rode
Dr Rode graduated with Honours from The University of Melbourne and completed a Hepatology PHD at RMH. He has published gut and liver disease research internationally and presented his works across Europe and America. He tutors medical students at The University of Melbourne and Monash University and has interests in liver disease, endoscopy and IBS.
Dr Anthony Rode was awarded an Australian Postgraduate Award scholarship from The University of Melbourne, whilst completing a hepatology fellowship through the Department of Medicine at The Royal Melbourne Hospital. He has publications in various Gastroenterology and Hepatology journals.
Dr Anthony Rode continues to maintain a broad range of interests in all areas of Gastroenterology including endoscopy, capsule endoscopy, hepatology, viral hepatitis, inflammatory bowel disease and functional bowel disorders. He attends yearly national and international conferences to maintain his professional knowledge. Dr Rode is the co-founder of Melbourne GI & Endoscopy and he has an appointment in the Department of Gastroenterology, Royal Melbourne Hospital. Dr Rode admits patients to Epworth Freemasons and Epworth Richmond, and is a director at Jolimont Endoscopy.
He has an individualised approach to specialist health care with each patient receiving caring and professional advice. Anthony enjoys working in a team environment to improve health outcomes for patients and an important component of this is to ensure that referring doctor's receive prompt correspondence.
Dr Anthony Rode is available to discuss urgent referrals or clinical issues with General Practitioners (Phone 9417 5306; Email dr.rode@mgie.com.au) and is happy to see patients for consultations, gastroscopy and colonoscopy.